Fifth Station of the Cross (Way of the Cross) Prayers
These are the prayers said at the Fifth Station of the Cross led by the leader. These prayers are said before the Sixth Station.
The Cross is Laid Upon Simon of Cyrene
V=> (genuflecting) We adore You, O Christ, and praise You.
R=> Because by your Holy Cross You have redeemed the world.
Consider how His cruel tormentors, seeing Jesus was on the point of expiring, and fearing He would die on the way, whereas they wished Him die the shameful death of the cross , constrained Simon of Cyrene to carry the Cross behind our Lord.
MY most beloved Jesus, by Your grace I will not refuse to carry the Cross, I accept it, I embrace it. I accept in particular the death you have destined for me, with all the pains which may `accompany it; I unite it to Your death, I offer it to You. You have died for love of me, I will die for love of You. Help me by your grace.
I love You, Jesus, my love, above all things; I repent with my whole heart for having offended you. Never permit me to separate myself from you again. Grant that I may love you always; and then do with me what you will.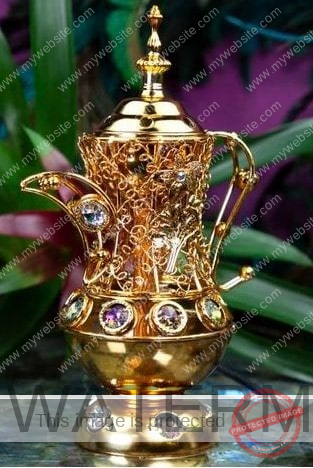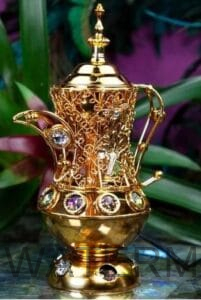 Electric Incense Burner with Arabian Fragrance
Now Available in Nigeria!
Our Father… Hail Mary… Glory be to the Father…
HYMN
Latin
Quis est homo qui non fleret
Matrem Christi si videret
In tanto supplicio
English
Is there one who would not weep,
Whelmed in miseries so deep
Christ's dear Mother to behold?
FOURTH STATION: Jesus is Met by His Blessed Mother
SIXTH STATION: Veronica Wipes the face of Jesus
Subscribe to Receive Daily Mass Readings via Email
[newsletter_form type="minimal" lists="2″]
Follow us on Social Media:
Fifth Station of the Cross (Way of the Cross) Prayers